About iTech Plast
iTech Plast India PVT LTD is located on the western cost of India with access to more than 3 ports within a 250 km radius.
Our Expertise is in manufacturing of thermo plastic injection moulded parts in a variety of sizes for a wide array of applications.
iTech Plast started as a Joint Venture with Meccania RPC SRL of Italy; who have been in the industry for more than 60 years. Today, with the knowledge gained coupled with the latest injection moulding machines from Engel- Austria, Ferromatik Milacron, Toshiba and Arburg, iTech Plast is the most Modern company in its field of business on its own. iTech Plast has been awarded the ISO 9001 Quality system by TUV Germany, ISO 45001, ISO 14001 and ICTI for ethical toy program.
A combination of High Technology and Low labour costs makes iTech Plast a globally competitive company. The manufacturing plant runs 24/7 for fast and reliable service; this also speeds up the amortization process, which results in a cheaper product cost for our customers. With 500 employees working towards consistent production, we have the capacity to manufacture 150 Million Parts and 500 Million pieces annually.
All Our Products are RoHS compliant and all necessary certifications are provided to our customers.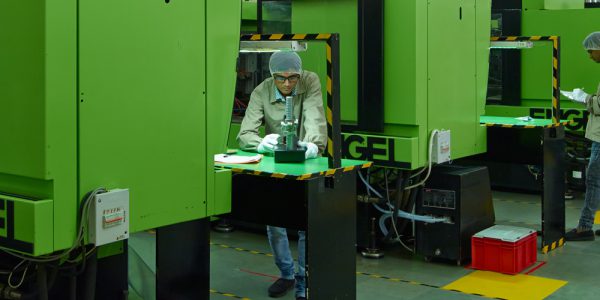 Our Vision
Since precision is our passion our vision is to provide complete solution in Plastic Parts to our valued customers like pre and post moulding operations at one stop destination.
What We Do
We cater to a wide array of industries to meet their requirement of precision parts.
Energy and Water Measurement
Computer Peripherals
Medical and Opto-Electronic Devices
Parts for Domestic Appliances
Electrical Industry
Automotive Parts
Our Certificates & Recognition
ISO 45001
Certification for the Health and Safety Compliance
ISO 14001
Certification for Environmental Awareness
ISO 9001
Certification for Quality Management System

ICTI
Compliance for ICTI Ethical Toy Program